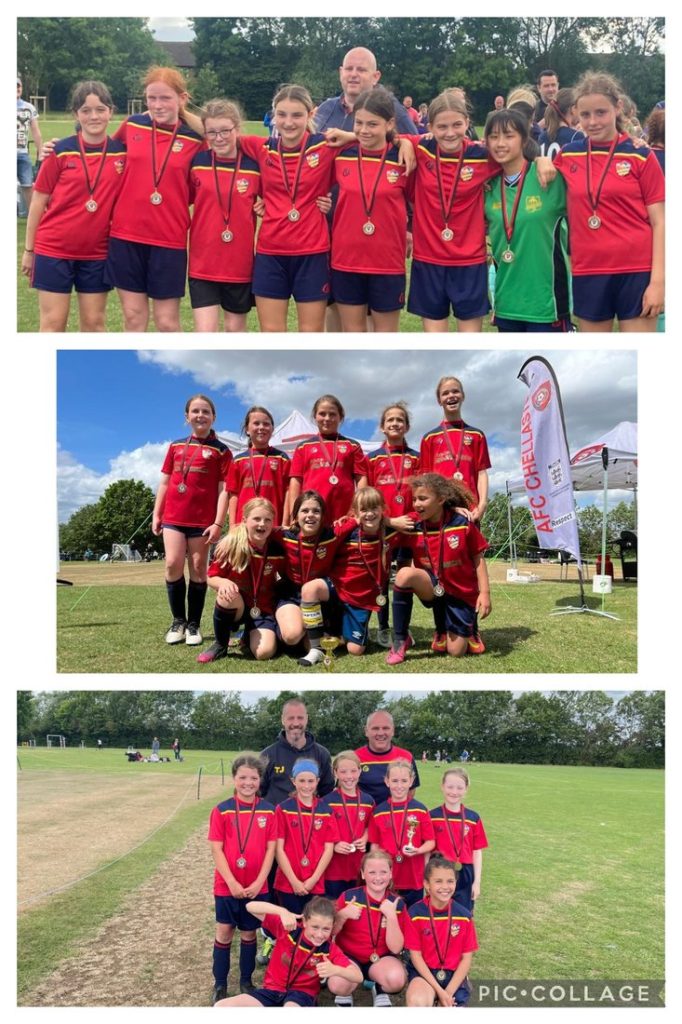 All teams make it to the final.
---
The U10, U11 and U13 (2022-2013) girls attended the AFC Chellaston tournament in Derby last weekend and each teams result was one to be proud of.
The Under 11 Reds started off slowly losing their first match, the girls didn't get disheartened though and dug deep to keep a clean sheet in the rest of their group stage games sending them through to the semi finals of the Shield Cup. The semi final match was underway and the girls adrenaline was running high and they came away with the win taking us through to the final. The girls were super excited to make it to their first final of a tournament and gave their all. The final was a well evened match and both teams couldn't be separated in the 12 minutes of normal time, nor within the 5 minutes extra time so the girls were facing a penalty shootout for the Cup. Having lost in a penalty shootout 2 weeks previously, the girls were extremely nervous, but each girl volunteered to take the penalties showing what resilience they have and how strong their team bond is. The girls took a total of 4 penalties with our goal keeper making an amazing save to win the Shield Cup.
The Under 10 Reds had a few players missing for this tournament, despite the missing players the girls played well and kept 2 clean sheets in the group stages to finish third taking them through to the Shield semi final, which they won to earn their place in the final. The girls worked really hard and their hard work paid off as they won the match and the Shield.
The Under 13 girls came up against a tough group and ended up on the wrong side of a few close results in the group stage. They did however qualify for the shield semi final, beating Burton on penalties to go to the shield final where they were beaten in another close game by Melbourne Juniors. A thoroughly good day of football was had by all of the girls who could make it.
As a club we are extremely proud of the opportunities we offer to children and young people. Seeing the progress that the girls in all of the age groups are making, shows that the time and commitment given by our volunteer coaches, parents and players really aids their development when enjoyment is at the forefront of what we do.