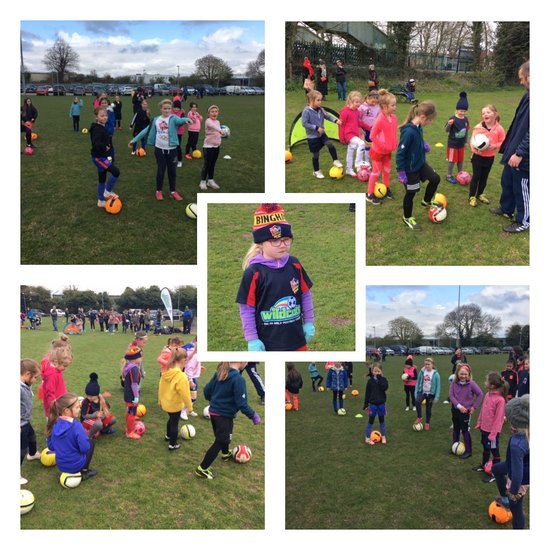 Record attendance at a BTFC Wildcats session
---
The long awaited 'Return to Football' has heralded a massive surge in interest in girls football at Bingham Town FC. Last Saturday, queues formed at the registration desk at Butt Field as eager parents and girls waited patiently to sign up for the ever popular BTFC Wildcats sessions which run for an hour every Saturday morning from 10.30am.
Adrian Hall, one of the Bingham Town FC Wildcats coaches, commented, 'I looked up from the desk and all I could see was a queue stretching right across the training area – it was incredible!' This Saturday was even busier with 48 girls (5-11 yr olds) attending.
The format is simple. Girls interested in learning to play football come down to Butt Field on a Saturday morning and our enthusiastic and experienced Bingham Town FC girls and ladies section coaches deliver basic skills coaching in an engaging and fun environment; Skills are learned and friendships formed. Sessions are £3 pay per play so you can drop in whenever you want.
Pictured are just a few of the huge number of girls attending on Sat 10th April. Lots of concentration, laughter and happy smiling faces. Why not come along this Saturday and join in the fun with your friends.
Pssstt Girls – don't forget to get your mums and dads to ask about the Bingham Town FC bobble hats for you (or them!). See if you can spot one in the pictures.SHARE